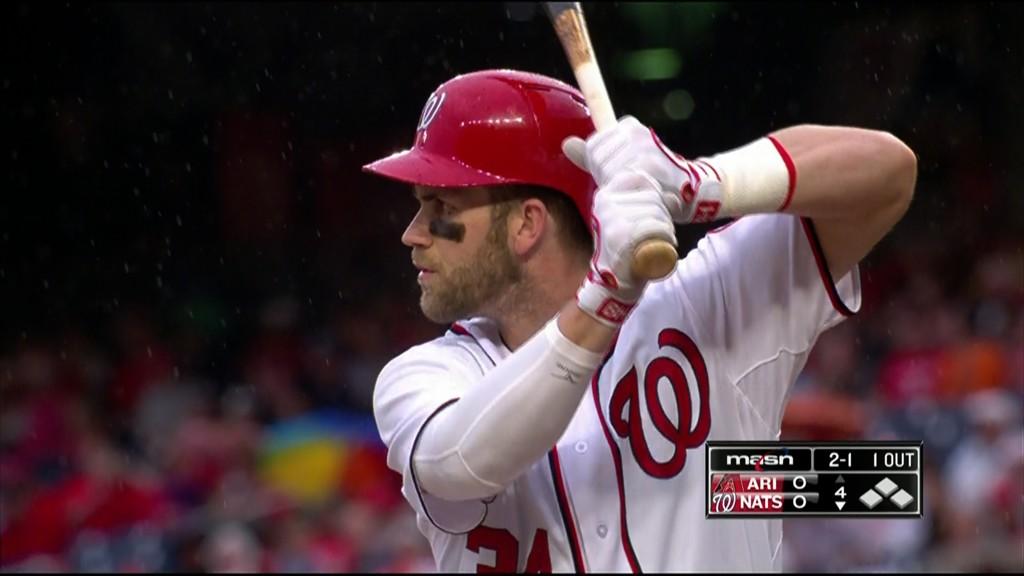 On August 6th, 2014, Matt Williams got asked not once, but
twice
in the same day by media members if there was a possibility that Bryce Harper would get
sent down to the minor leagues
so that he could work on some things and get his swing back. On the surface, it seemed like a good plan.
Since coming back from the DL, Harper was hitting a paltry .214/.319/.306. That, of course, on the surface seems bad. OK, it is bad. And it is especially bad when it is being done by a player that is considered to be one of the future faces (if not one of the current faces) of baseball.
So, what has Harper done since Williams basically told the media to shove it?
He's hitting .308/.383/.481.
See, members of the media, all the kid needed was for you blood sucking vultures to get off of his case and let him play ball. And maybe borrow a bat from Yasiel Puig.
Bryce Harper is using Yasiel Puig's bat today! #IBackTheNats pic.twitter.com/FC6wqV6bRe
— Nationals on MASN (@masnNationals) August 21, 2014
Now all he needs is some lessons in bat flipping. That is, if it is OK with media members who are waiting around every corner looking for a reason to pan the 21 year-old for being immature.