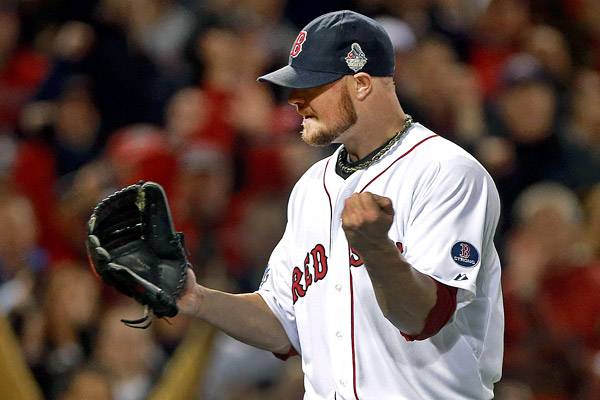 For the last week, baseball fans have been waiting for today to arrive. With more impact players available this season than I can personally remember, it was only a matter of time before some GM for some team decided to press the detonator and blow everything up. And at 10:00 EST this morning,
that is exactly what Billy Beane of the Oakland A's and Ben Cherington of the Boston Red Sox did
. The Red Sox are sending
Jon Lester
,
Jonny Gomes
and an undisclosed amount of money to Oakland in exchange for Slugger
Yoenis Cespedes
and a competitive balance pick in next year's draft. Buckle up, everyone. Shit just got real.