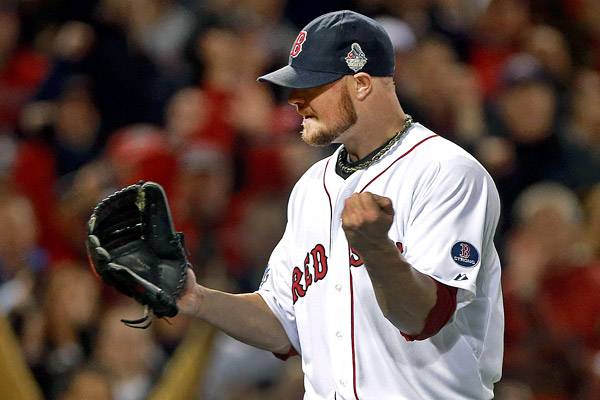 For the last week, baseball fans have been waiting for today to arrive. With more impact players available this season than I can personally remember, it was only a matter of time before some GM for some team decided to press the detonator and blow everything up. And at 10:00 EST this morning,
that is exactly what Billy Beane of the Oakland A's and Ben Cherington of the Boston Red Sox did
. The Red Sox are sending
Jon Lester
,
Jonny Gomes
and an undisclosed amount of money to Oakland in exchange for Slugger
Yoenis Cespedes
and a competitive balance pick in next year's draft. Buckle up, everyone. Shit just got real.
Here's a quick breakdown of the players:
Yoenis Cespedes is a 2- to 3-win player who is in the middle of a typical Yoenis Cespedes season. He can hit a baseball very far, strikes out a bit much, can throw a ball very far very fast, but is also limited in his range. He's weird. He's a good ballplayer who is signed through next season, and playing in the small left field of Fenway Park, his range issues could get masked and play him up to be better than he actually is.
Jon Lester is a 3- to 6-win pitcher who is currently in the middle of having the best season of his career. ZiPS projects him to finish the season with a 6.6 fWAR, but that was before the trade. Now he is heading to a spacious stadium with the league's leading offense providing him run support. Jon Lester was already having an elite season, and now it looks as though it may get elite-er. Which is silly.
Jonny Gomes is a replacement level player with a well cultivated beard. He should fit in just fine in Oakland.
So, as it stands, the Red Sox season is officially this:
And the Athletics season is now: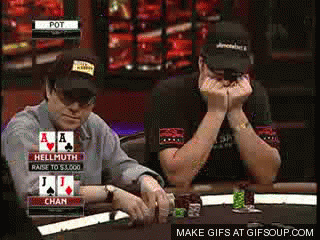 And this is only the first big trade of the day. There are still another 13+ hours until the official deadline. I'm calling my boss right now for the day off so I can see how many more explosions happen.