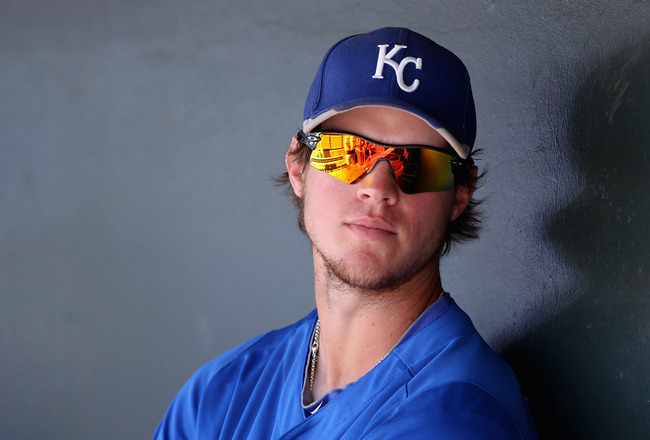 The Kansas City Royals have been an exercise in futility for the past two decades. In fact, the only thing separating them from being in the exact same category as the Pittsburgh Pirates is their 83 win season in 2003. And that season was in the middle of a stretch from 2002-2006 where the lost 100 or more games in four of those five seasons. The last four seasons however have seen the
Monarchs
 Royals increase their win total from 65 in 2009 to 72 this past season. Progress people, progress.
Apparently, this means the time to strike is now. After they pulled off a "blockbuster" trade with the Los Angeles Angels picking up 
Ervin Santana
as well as signing
Jeremy Guthrie
to a three year $25MM deal (That's one way to skew the market), rumors abound that the Royals are willing to part with uber-prospect
Wil Myers
in search of a frontline starting pitcher at the big league level. Baaaaaad call Mr. Moore, bad call. I guess Dayton thinks that 21 year olds who turn AAA into their own personal batting practice grow on trees.