In the span of a week, the Cubs went from being smart to peculiar. Which isn't all that surprising. After all, this is the Cubs we are talking about. Last week the cubs swooped in with I'm tentatively calling the
signing of the offseason
when they inked Scott Baker to a one-year deal. Yesterday they DFA'd 2012 All Star, and killer of my fantasy team, Bryan LaHair. According to the Chicago Tribune, the move is a precursor to
sending him to Japan
. The green stuff is wasabi, you've been warned.
After accumulating 219 plate appearances in two cups of coffee prior to 2012, Bryan was given a big league job out of spring training. Then went to catch everyone by surprise. He put up a video game line of. 390/.471/.780, practically securing an All Star selection. He came back down to earth in may with a .253/.343/.448 May. But players and managers are silly about hot starts and made him an All Star anyway, even though his production continued to slip in June. By the last two months of the season, he was strictly bench material. Methinks it was his .063/.167/.125 line against lefties. Ouch babe.
When reached for comment, Tom Selleck asked how I got the number and then hung up. He called back a minute later and was not to pleased.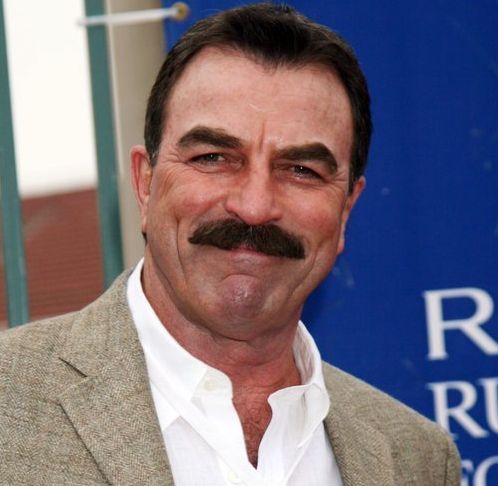 Humble Blogger: You rang, Mr. Baseball?
Tom Selleck: Yeah, I rang, Mr. Wise-Ass!
HB: Tom, Tom. I don't understand.
TS: Understand THIS!
(I'm asuming he shook his fist at the phone since I heard jewelry jingle, but I'm not positive)
HB: You see, this kid, LaHair, he's trying to live out your movie. He never led the league in ninth inning doubles for the month of August, but the press writes their own story anyway, and they are trying to connect the dots. And he doesn't have your sweet mustache. What do you want me to say?
TS: I'LL deal with the Press! And I'll take care of my own face, YOU just translate what comes out of it! You got me?
HB:
[
dejected
] Got it.
TS: Got it? Got it as in Yes, or got it as in "I heard what you said but I'm not gonna do a goddamn thing about it!" That's right, Blogger! Gaijin catching on!
HB: Got it. Yes.
20 years later, and Selleck still has the lines from Mr. Baseball hardwired into his head. Impressive.
As far as LaHair is concerned, The only logical reason for going to the NPB is because he is fielding offers that would assure him maximum playing time. Stateside, he would almost assuredly be platooned with someone who at least had a clue as to what they were doing against left handed pitching. He's also doing my fantasy team a favor by not giving me the option to insert him into my lineup because he's having a ridiculous April.
For a career minor leaguer, LaHair got his moment this year, but there are reasons why a 29 year old in AAA is not the safest bet at the major league level. Enjoy hitting bombs in Japan. Oh, and "wabaki" means slippers. No shoes inside.