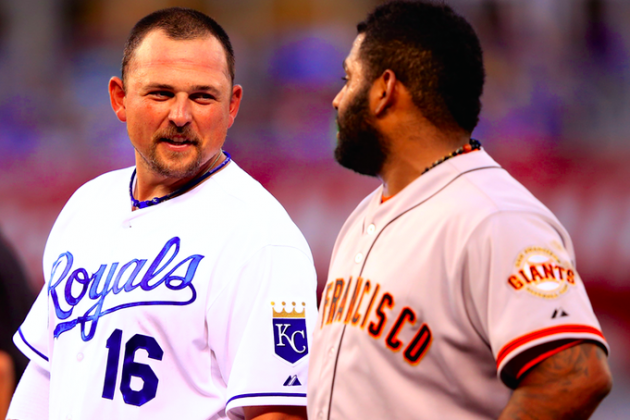 Sup? Sup. /head nod Suuuuuuup.
Here we are. It's the middle of October, and baseball has now finally widdled itself down to its final two teams. As all the experts predicted, the Royals and the Giants will square off on Tuesday to kick off the 111th World Series. What? No one predicted this World Series matchup? OK, maybe they didn't. But, now that we are here, who is really upset about this matchup? That's right. Nobody.
In advance of the Fall Classic, the Czar of Off Base Percentage, MJ Lloyd, and myself are going to kick around the old question ball and see if we can come to a consensus on who will be standing victorious at the end of the World Series. We put on pants for this shindig, so you would know that we mean business. Well, MJ is wearing pants. I'm wearing Spongebob Squarepants pajama pants. But for this exercise, they count as pants.