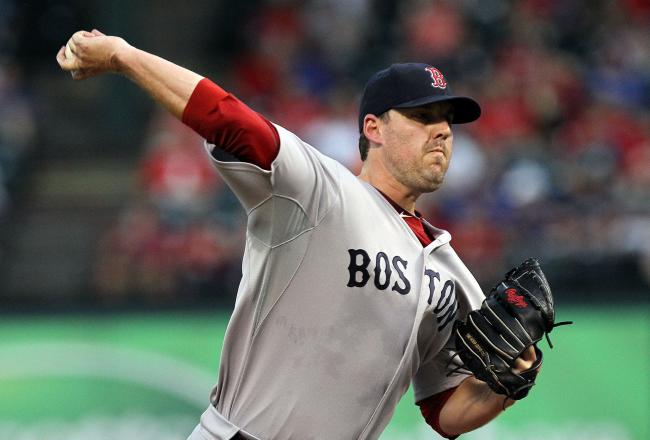 To say that
John Lackey
has been a huge disappointment since joining the Red Sox after the 2009 season, would be, well, I don't think calling it an understatement would actually do justice to just how underwhelming he has been since signing a five-year $82.5MM deal. He was very "meh" in 2010, then proceeded to have the worst season for a Red Sox pitcher ever in 2011 (minimum 140 IP). He got tons of bad press when he
filed divorce from his wife
after the 2011 season while she was battling breast cancer. Then he missed all of the 2012 season after having Tommy John surgery. I could go on, but I really don't need to.
Today, Lackey made his "triumphant" return to the mound against the Toronto Blue Jays. And with one out in the fifth inning, this happened:
Ouch. That looked painful. It's being reported by
ESPN Boston
as a "Biceps Strain," but that's a little too close to a surgically repaired elbow for comfort. I doubt many Sox fans are even noticing, it's not as if their hopes for the season hinged on the right arm of the Horse Faced one. But he could have at least faked it as a league average pitcher for half of the season. If this is the end for Lackey, at least he's made enough lettuce to keep him rolling in the carrots for a long time.